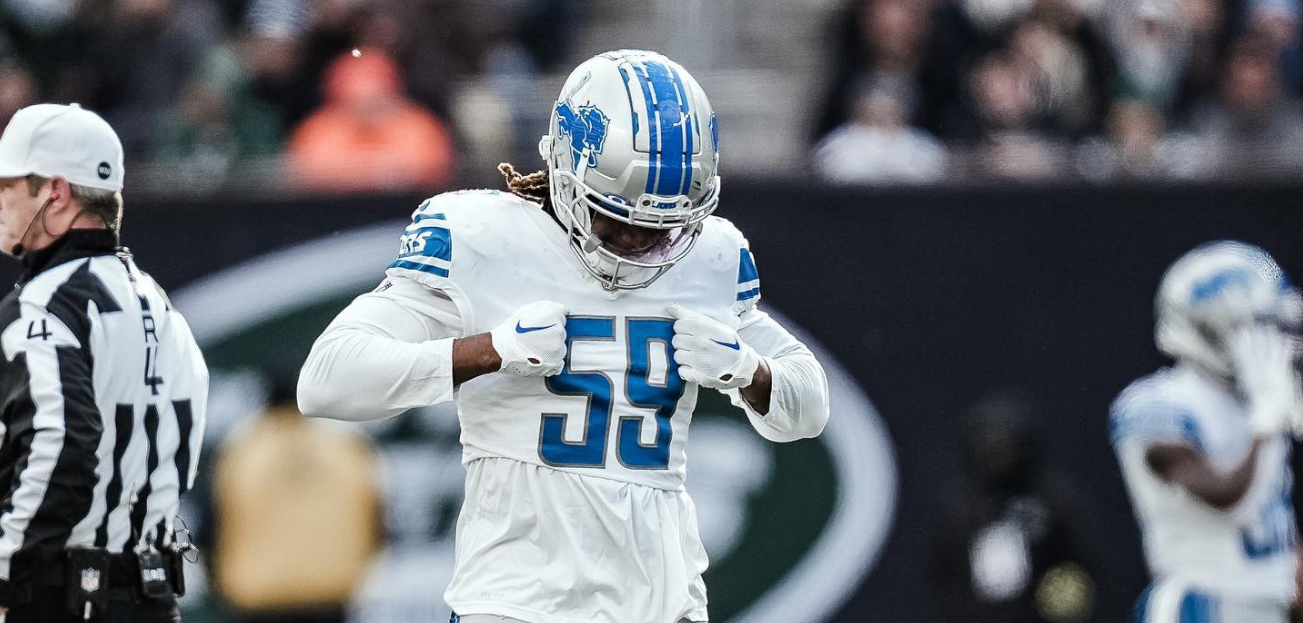 James Houston IV is a devout and dedicated Linebacker/Rush End for the National Football League's Detroit Lions. He is a hardworking and determined individual who is constantly seeking to improve his craft and become one of the best players in the league. He is a strong advocate and was proudly drafted from Jackson State, a Historically Black College or University (HBCU). He uses his platform to promote the importance of HBCUs in shaping and developing future leaders and players. He is a 2021 accomplished graduate of The University of Florida. James values the education and experiences gained from his time at both Universities. He is a God-fearing person and always keeps his faith as a guiding principle in his life and career.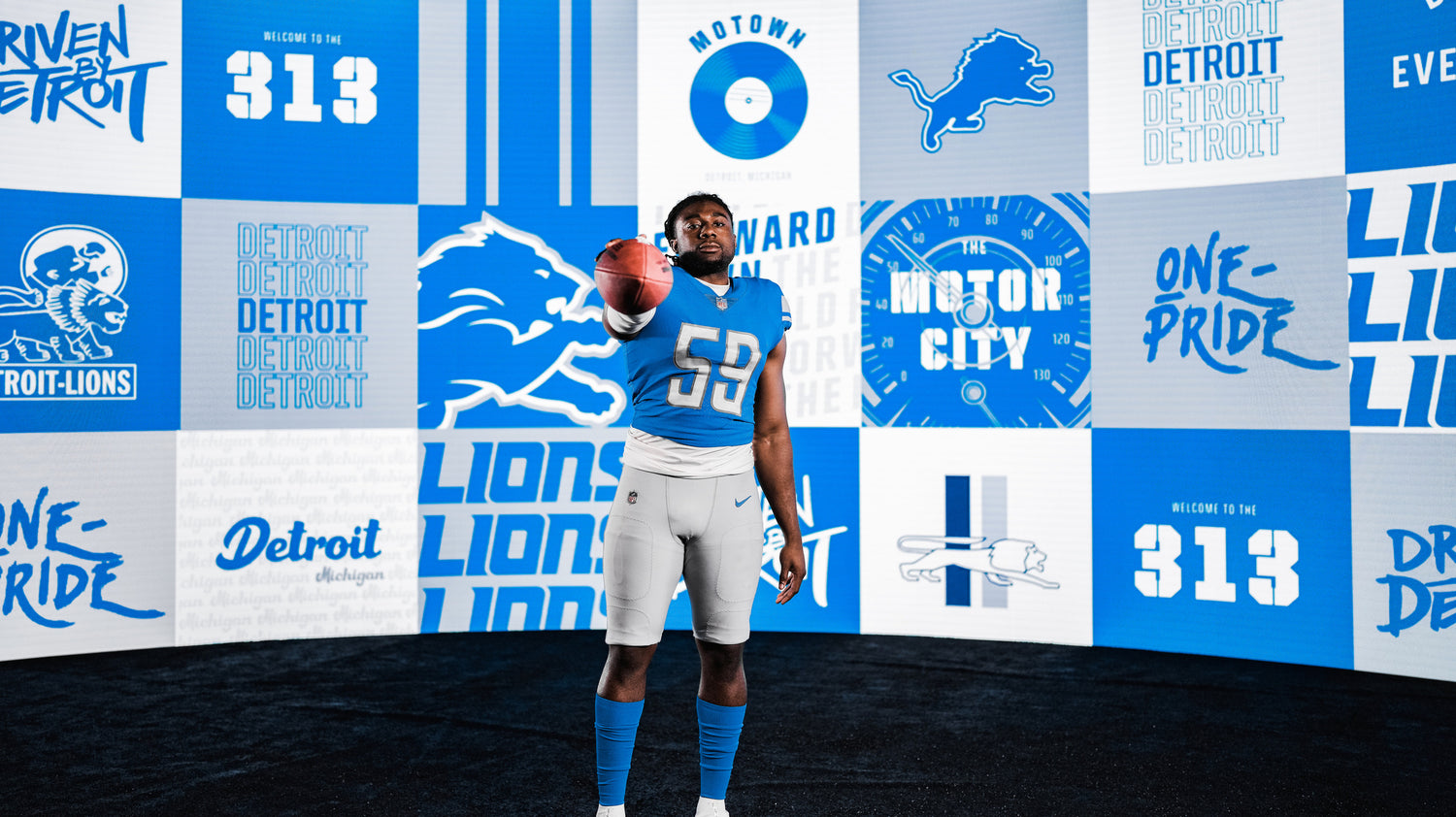 James Houston attended the highly-regarded American Heritage High School in Plantation, FL where he excelled in both basketball and football. Despite tearing his ACL his senior year,his impressive talent and skills on the field had earned him 36 full scholarship offers from some of the top football programs in the country. He ultimately decided to commit to the University of Florida in 2016, where he continued to develop and hone his skills as a player.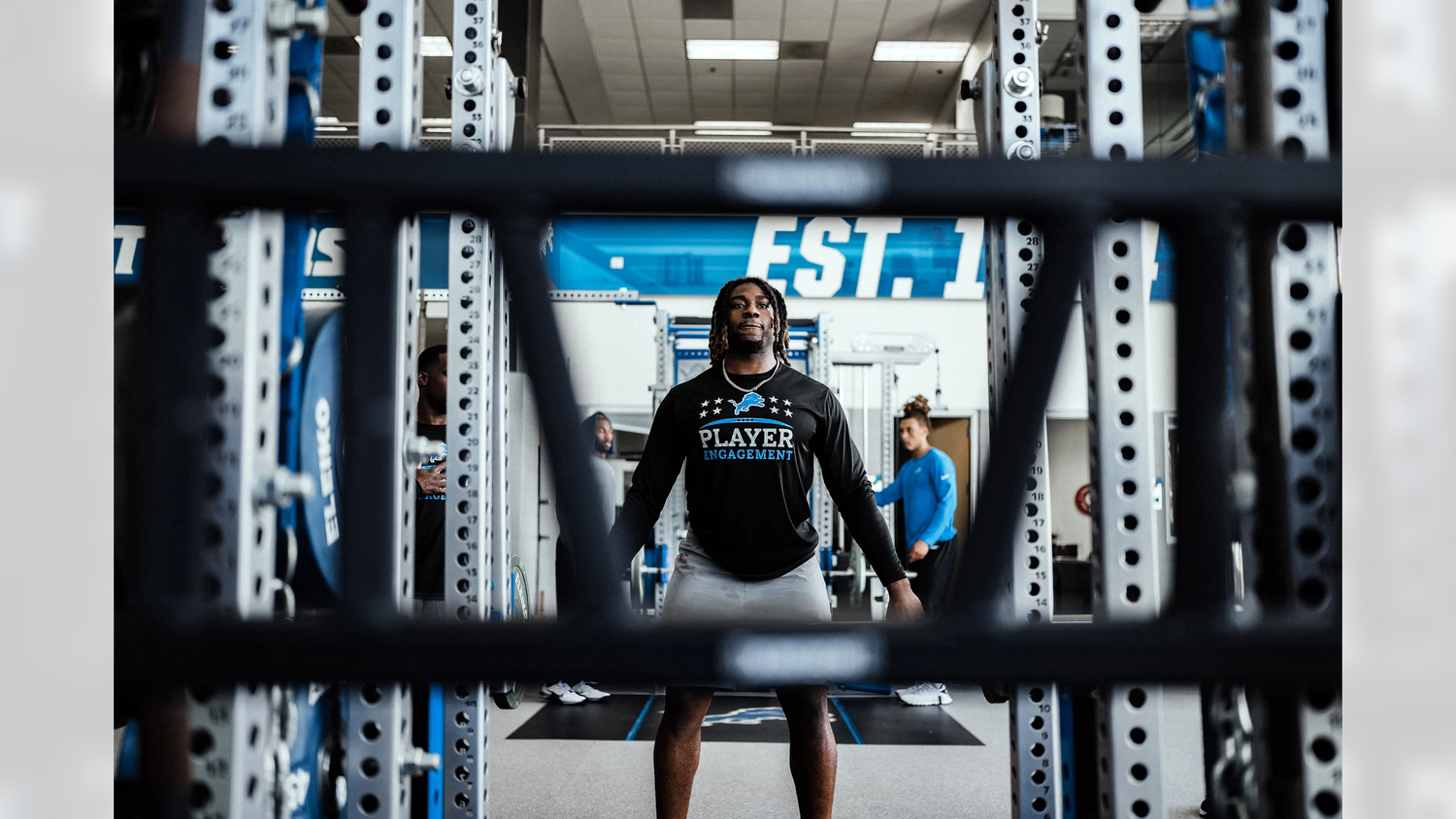 During his time at the University of Florida, James Houston made a name for himself as a talented player. After graduating, he decided to spend his remaining eligibility at Jackson State University to play under the guidance of NFL legend Deion Sanders. There, he changed his position as a Linebacker to Rush End, where he served as a standout defensive playmaker for the Tigers. He quickly earned the nickname "The Problem" due to his ability to disrupt and dominate on the field. In his only season with Jackson State, he recorded an impressive 70 tackles, 24.5 tackles for a loss, 16.5 sacks, and an interception in 2021, solidifying his status as one of the top defensive prospects in the country. James earned the titles of FBS All-American, SWAC Newcomer of the Year, and HBCU Player of the Year. His impressive college career led him to be selected as 6th-Round 217th player by the Detroit Lions in the 2022 NFL Draft. James was also Deion Sanders first player to ever be drafted to the NFL.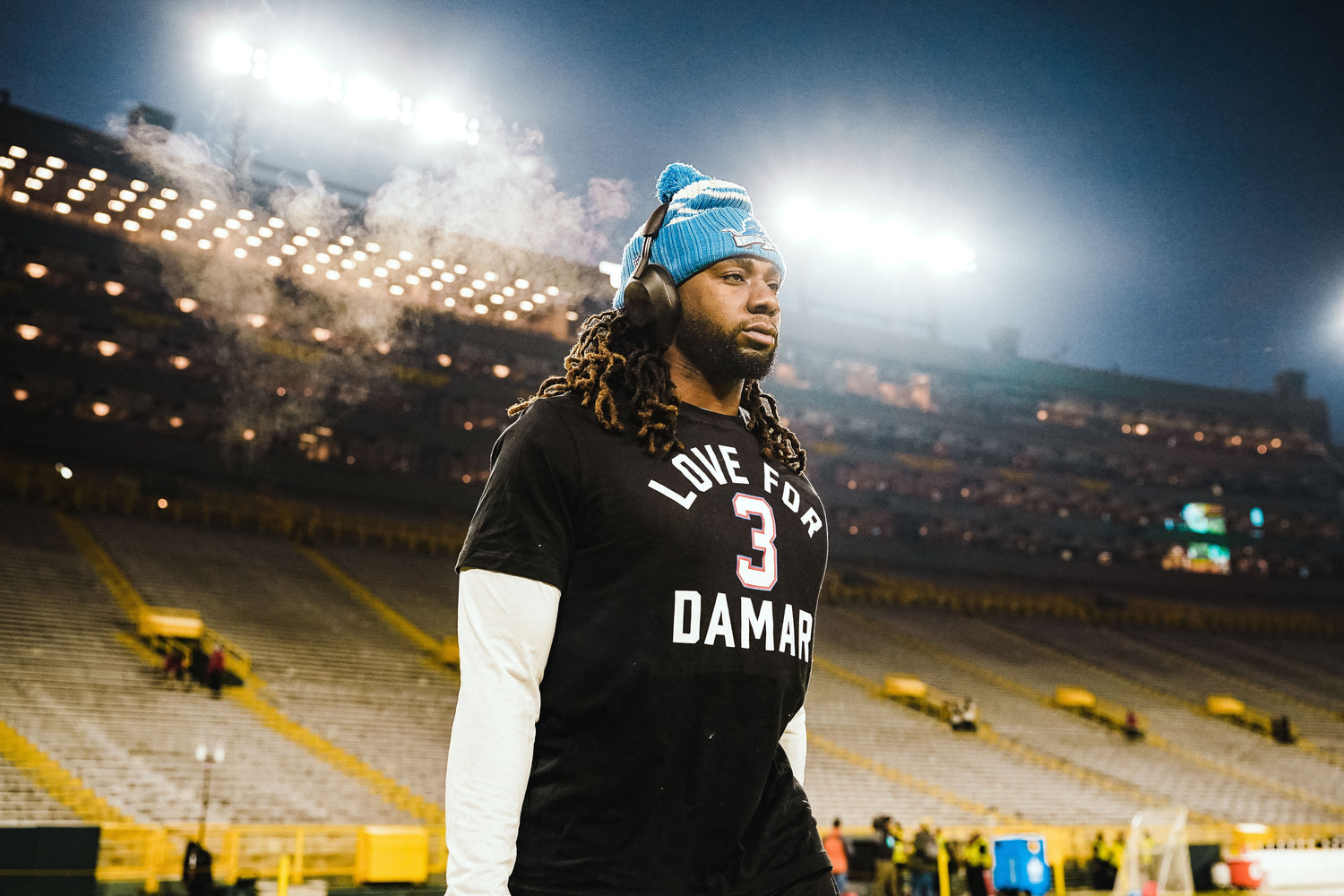 James made the bold decision to forgo his final year of college eligibility and enter the 2022 NFL draft. He was selected as the sixth-round 217th pick by the Detroit Lions. James was also Deion Sanders first player and Jackson State's 100th player to ever be drafted to the NFL. Despite not initially making the 53-Man Roster, James never lost faith in himself and God and worked tirelessly to earn his spot on the team. His determination paid off when he was elevated to the active roster just before Thanksgiving. In his NFL debut against the Buffalo Bills, playing only 5 snaps, James made a huge impact with an astounding 2 sacks on the Quaterback Josh Allen, 2 tackles, and 1 fumble recovery. "The Problem" was back! In Week 17, against the Chicago Bears, where he sacked the quaterback Justin Fields 3 times and forced fumble, he was recognized as Pepsi Rookie of the Week for his outstanding performance. Since then, James has continued to make a name for himself as a trailblazer and playmaker on the field.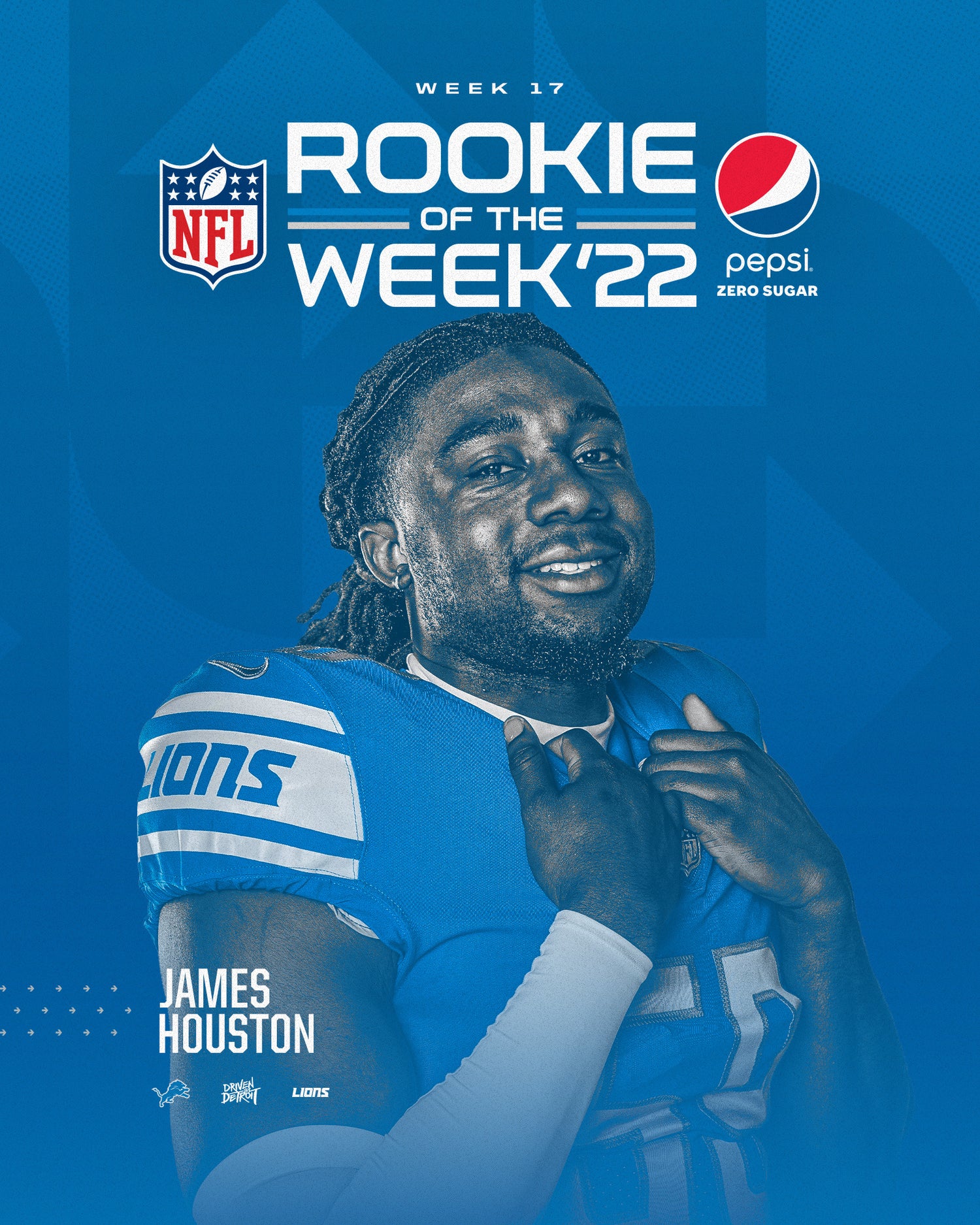 Professional Career Stats
Total Sacks: 8 | Holds the record for the most sacks in NFL history through 6-career games. 
Total Tackles: 10
Total Forced Fumbles: 1
Total Fumble Recoveries: 1
Assisted Tackles: 1
Awards
2x Pepsi Rookie of the Week Nominee 
Week 17 Pepsi Rookie of the Week Winner
He was also ranked as the 4th highest PFF rated rookie in his class with a 83.2 score.